About Us
L & L Land Developers bio to go here… Lan Avon is a beautiful upscale development in Lewisburg, PA located South of Bucknell University between Route 15 and River Road along the Susquehanna River.  This community offers five different style homes to choose from, four of which are two story homes and one of which is a one story home.  The homes are all required to be built with similar exterior construction and color schemes.  The available models are as follows
Lan Avon, Lewisburg – The Development
Lan Avon is a beautiful upscale development in Lewisburg, PA located half a mile South of Bucknell University between Route 15 and River Road along the Susquehanna River.  This community was first established in the 1980s.  It is one of the few areas remaining in Lewisburg with vacant land ready for construction.  The infrastructure is already finalized, and construction can commence very quickly, as soon as permitting is complete.
Lan Avon is well maintained by the Home Owner's Association and has common areas with mature landscaping.  The development has a diverse group of residents that are welcoming, passionate and involved in the community.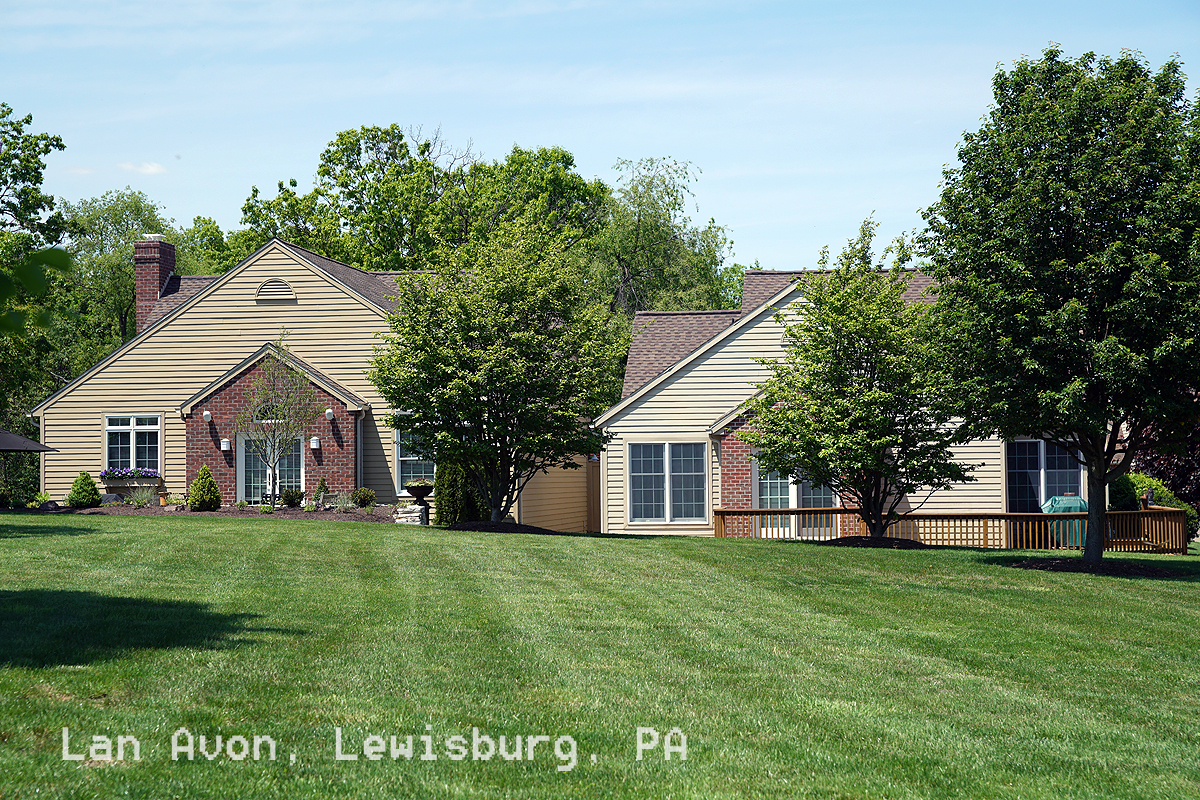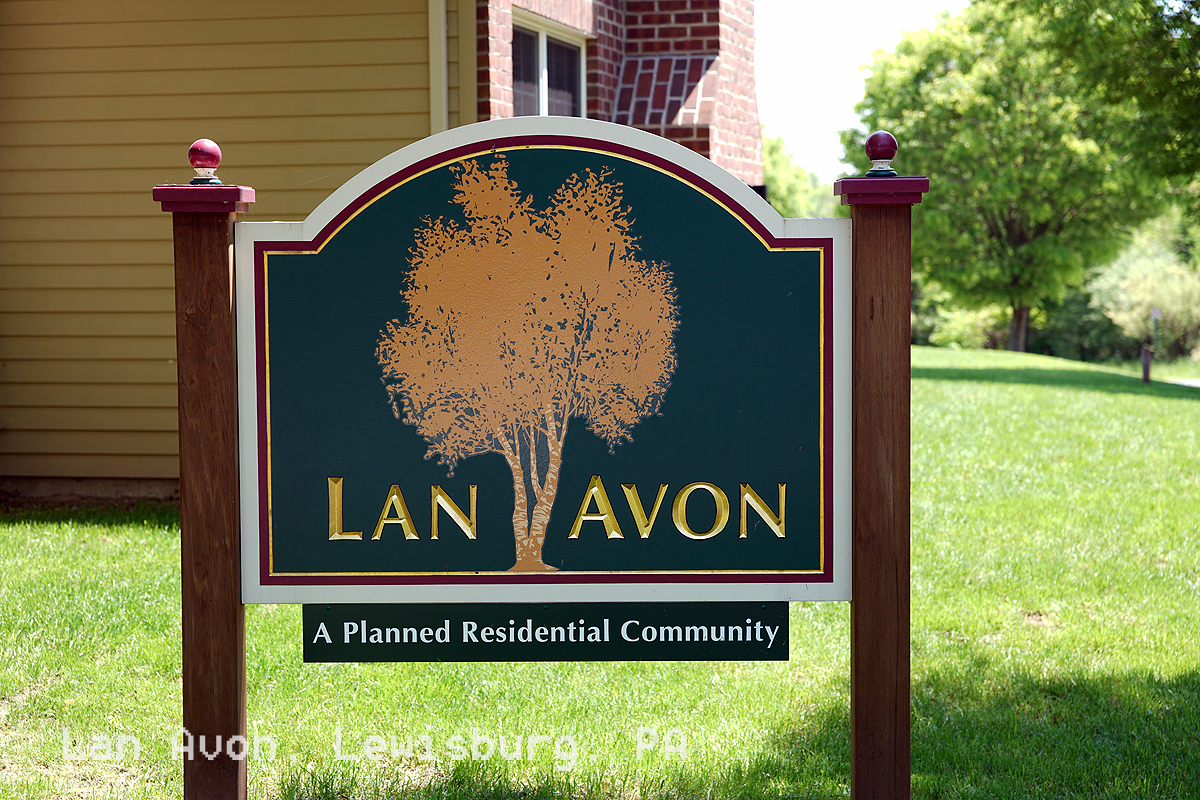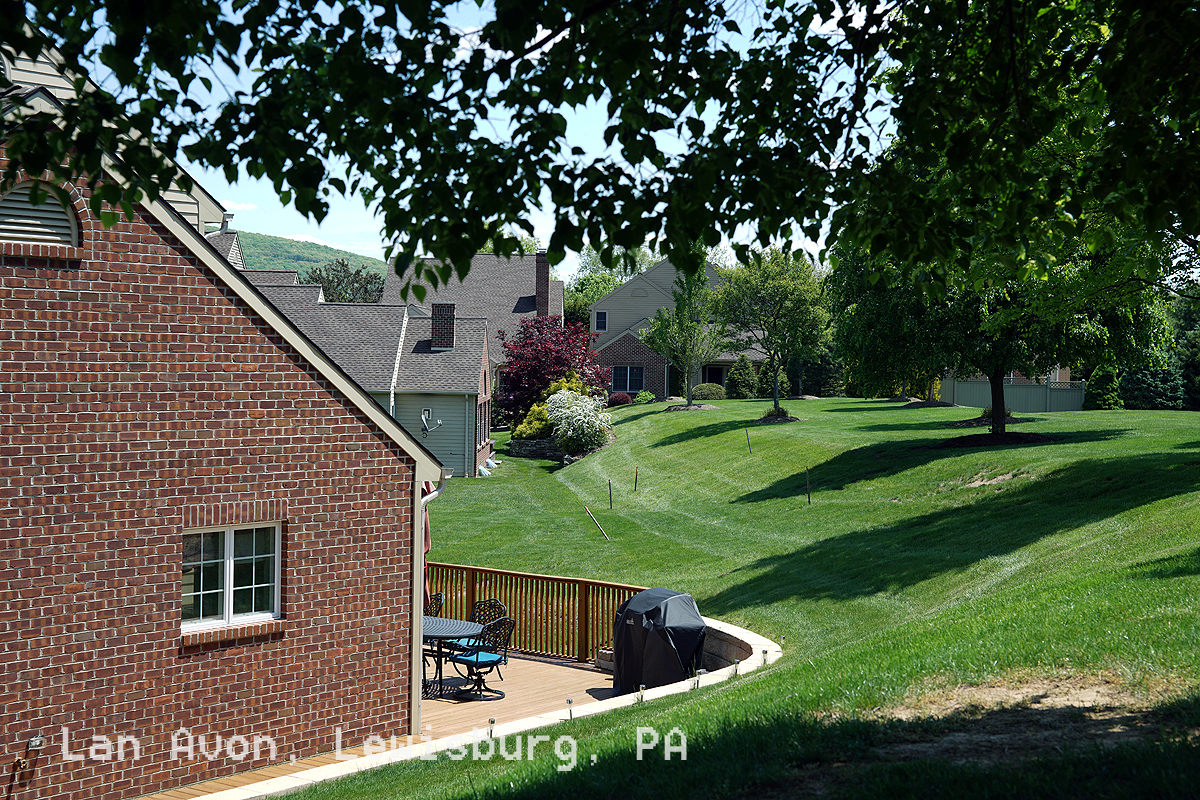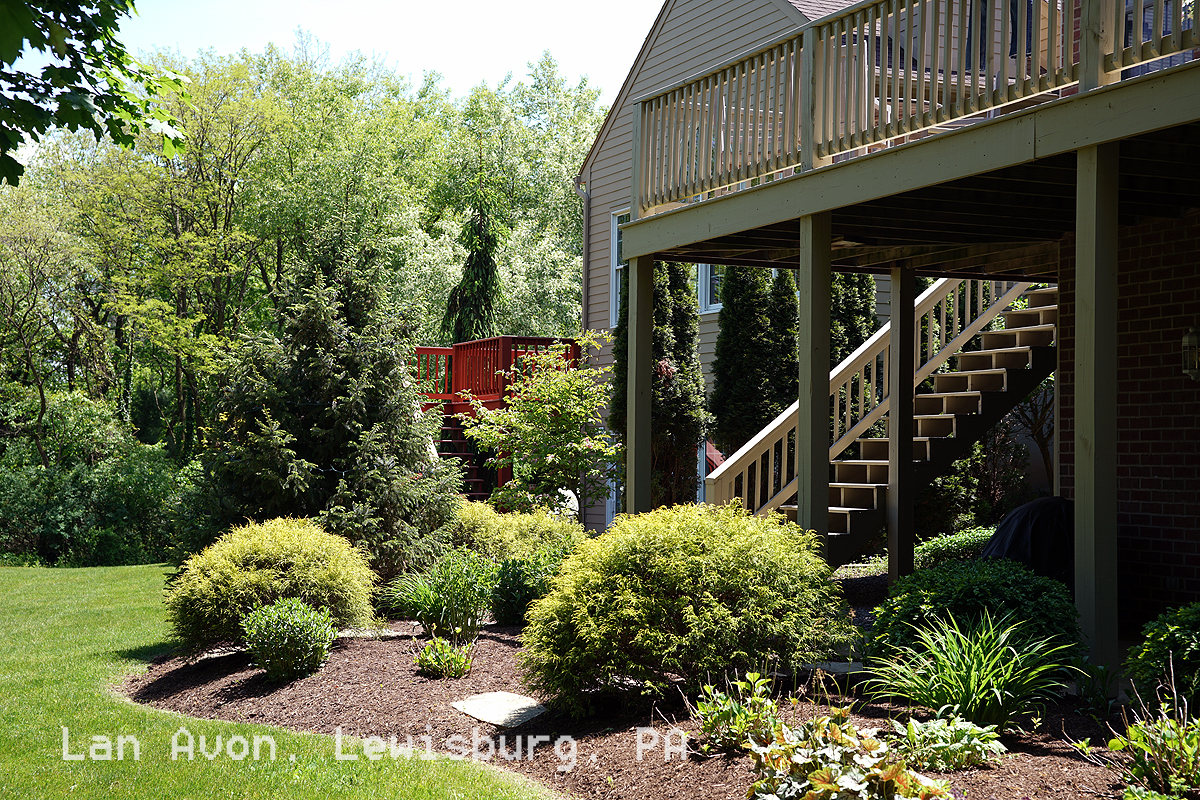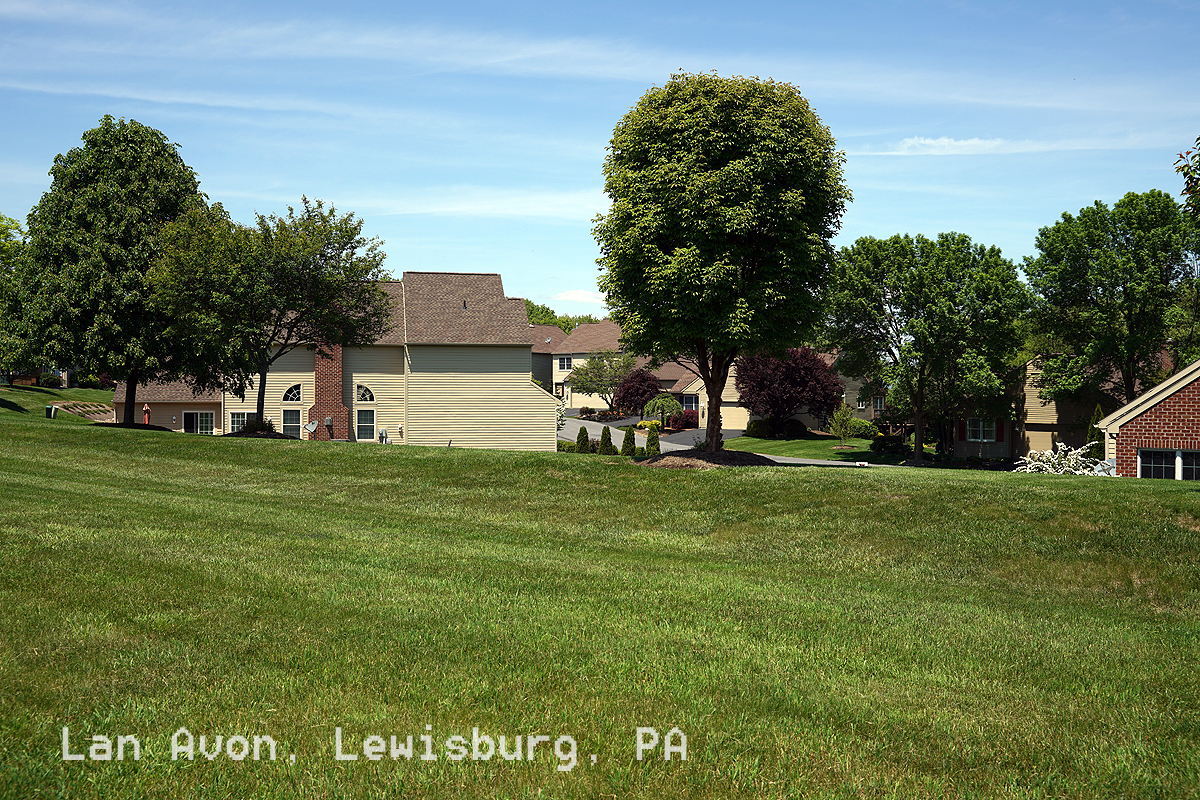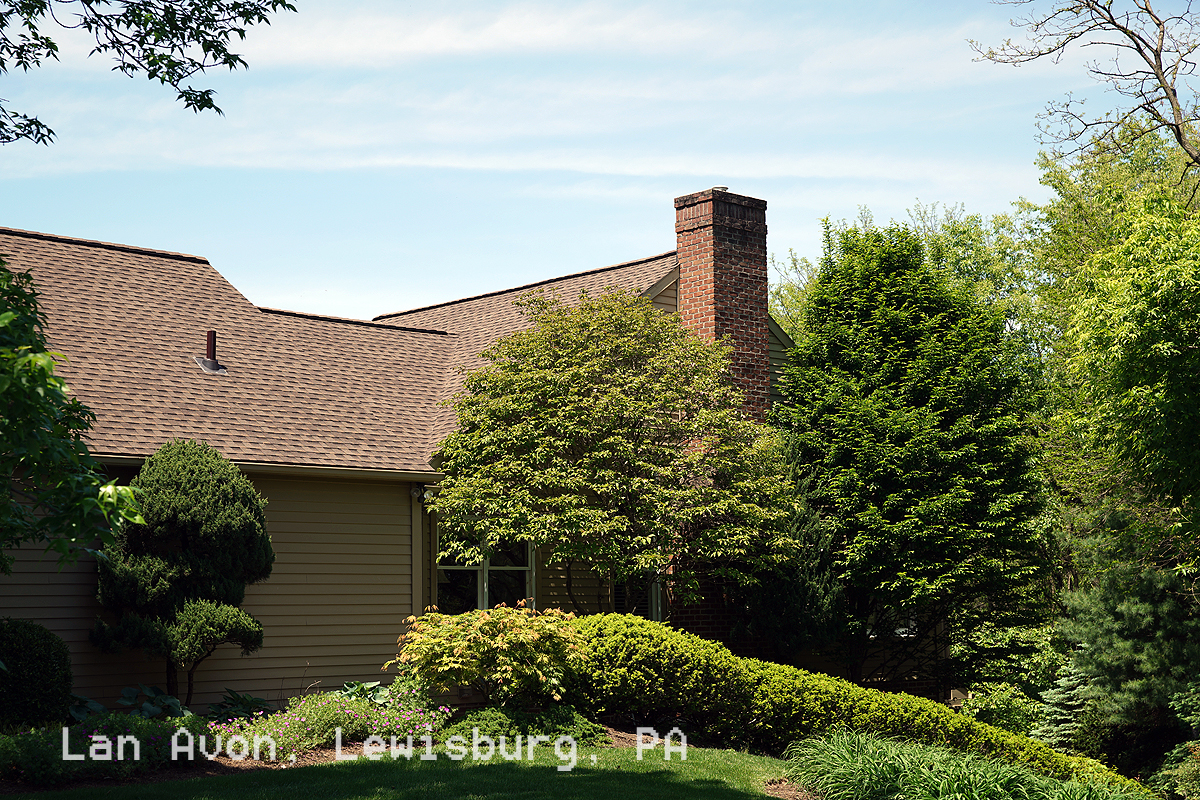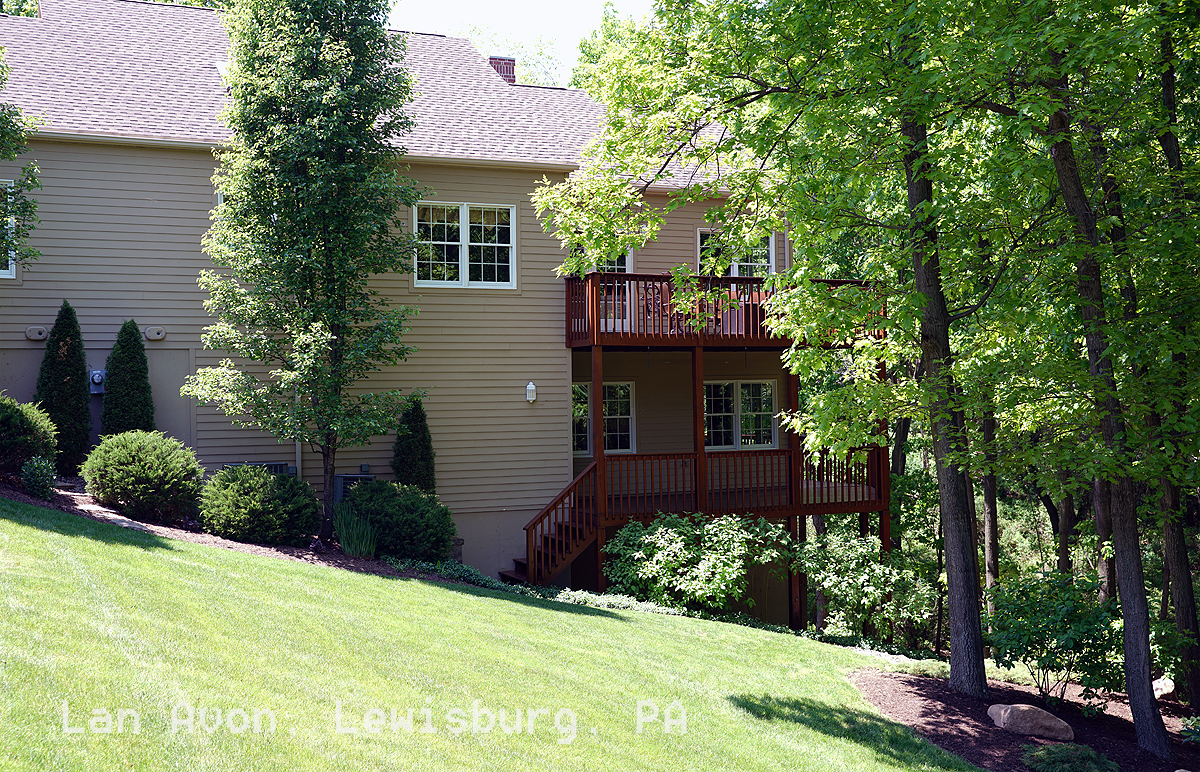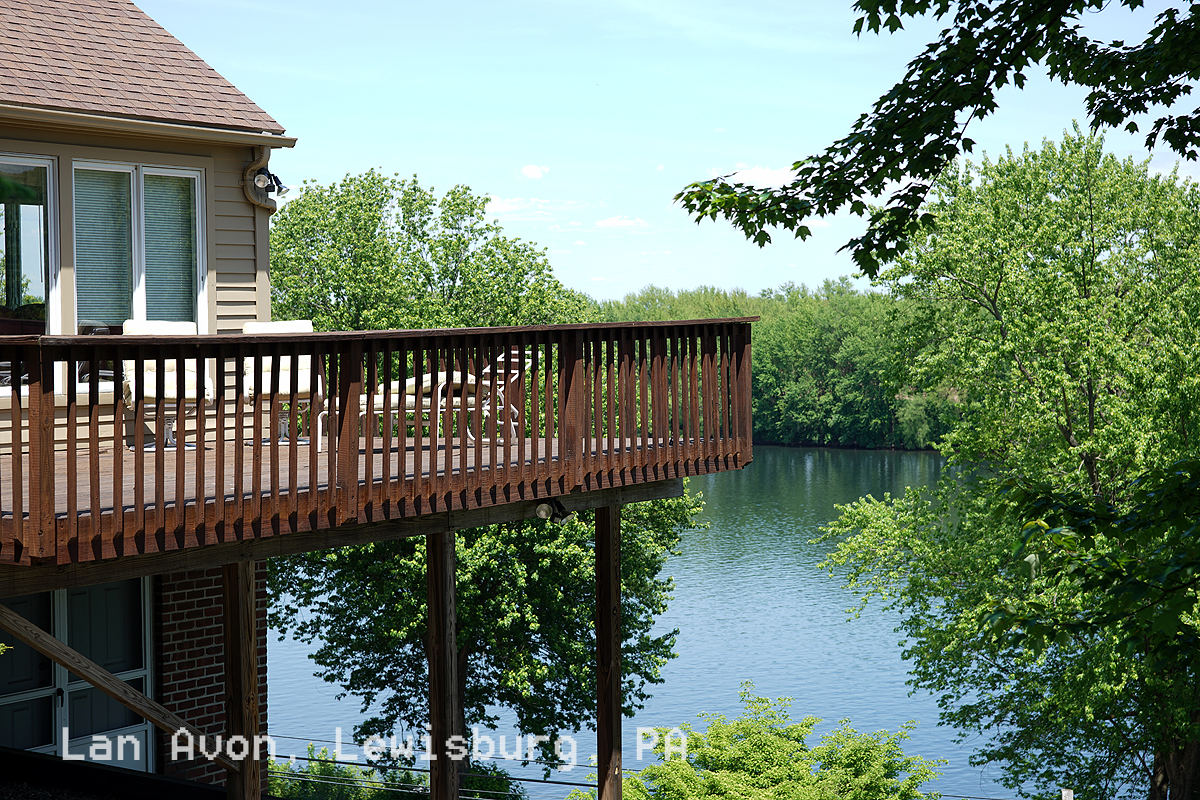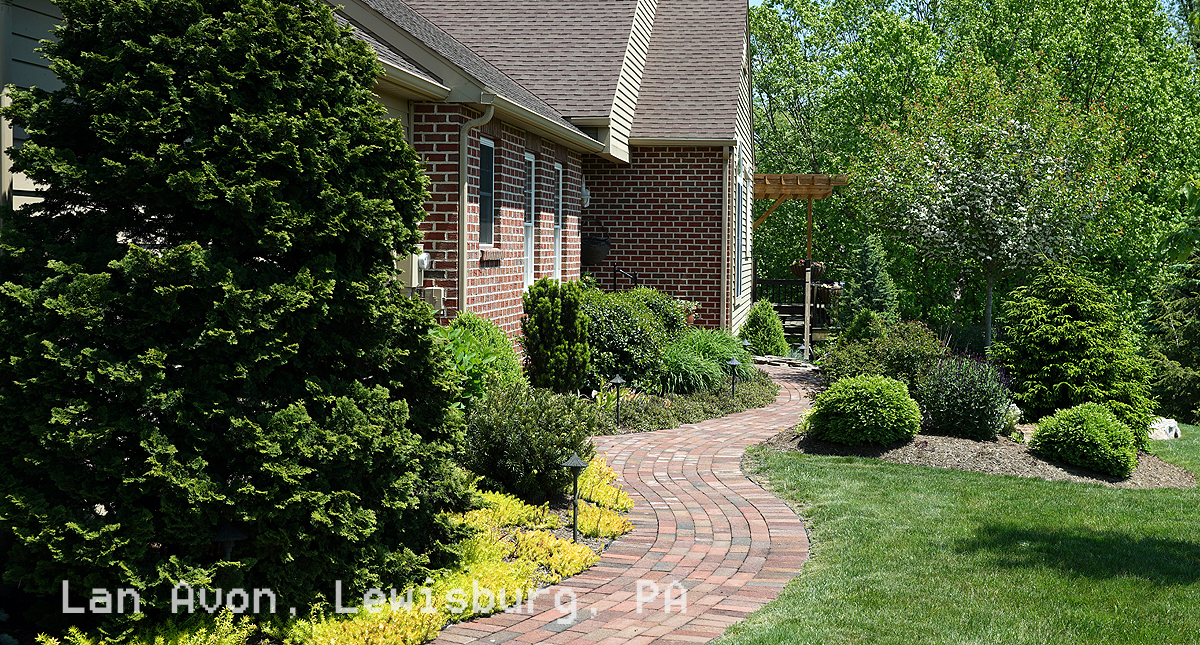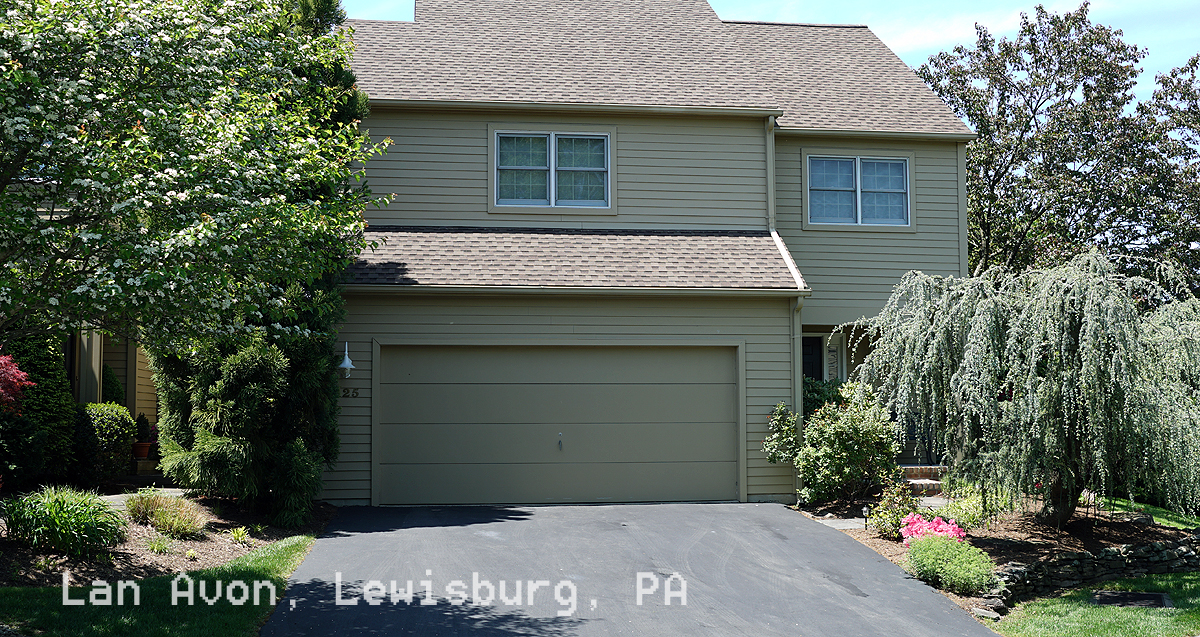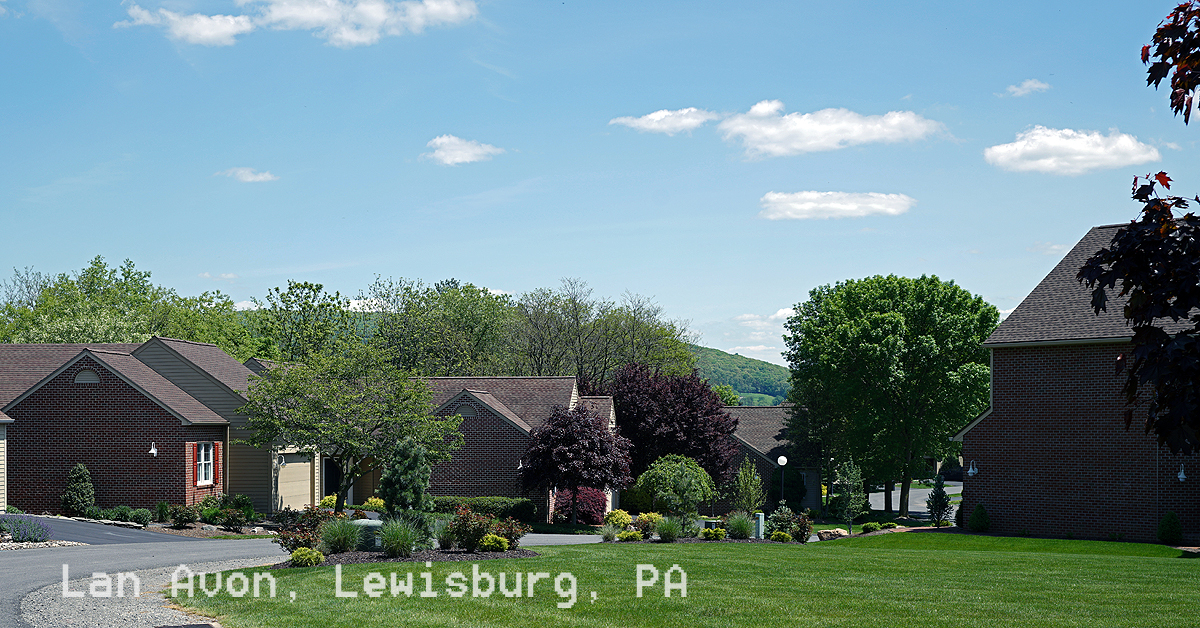 The Ashbury offers 1,840 square feet of architectural elegance on one floor.  Beyond an angled foyer lies the living and dining room which features a cathedral ceiling and stunning fireplace flanked by tall ornate windows.  A gourmet kitchen includes a cozy breakfast nook with terrace doors opening onto a deck or patio.  The spacious master bedroom suite features multiple closets and a luxurious mater bathroom with an extra-large Jacuzzi tub, separate shower, double vanity and skylight.  The Ashbury also features a study/bedroom, second full bath and laundry room.  Like all Lan Avon homes, a two-car garage, full basement, ample closets and storage are included.  Superior materials and craftsmanship are standard.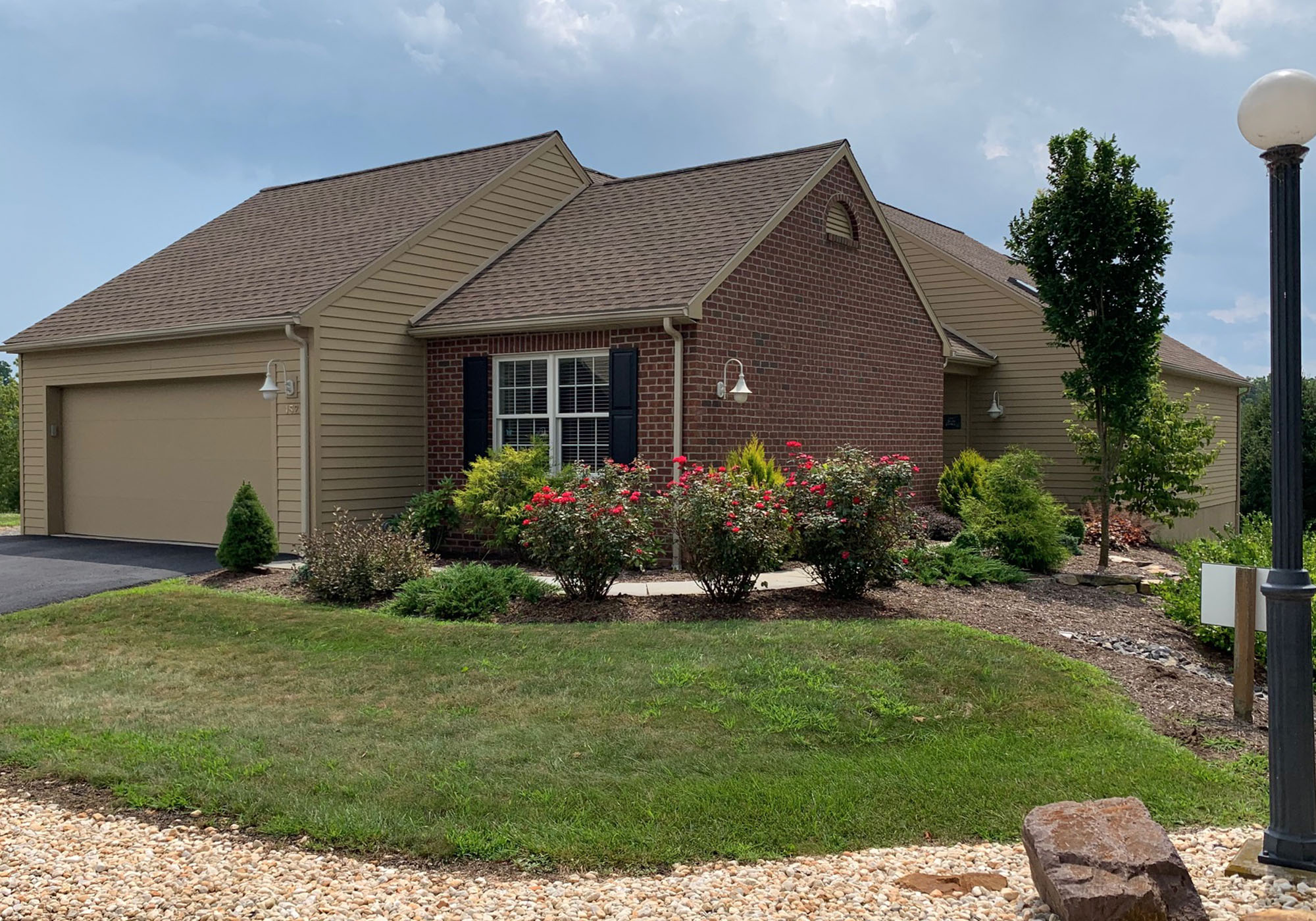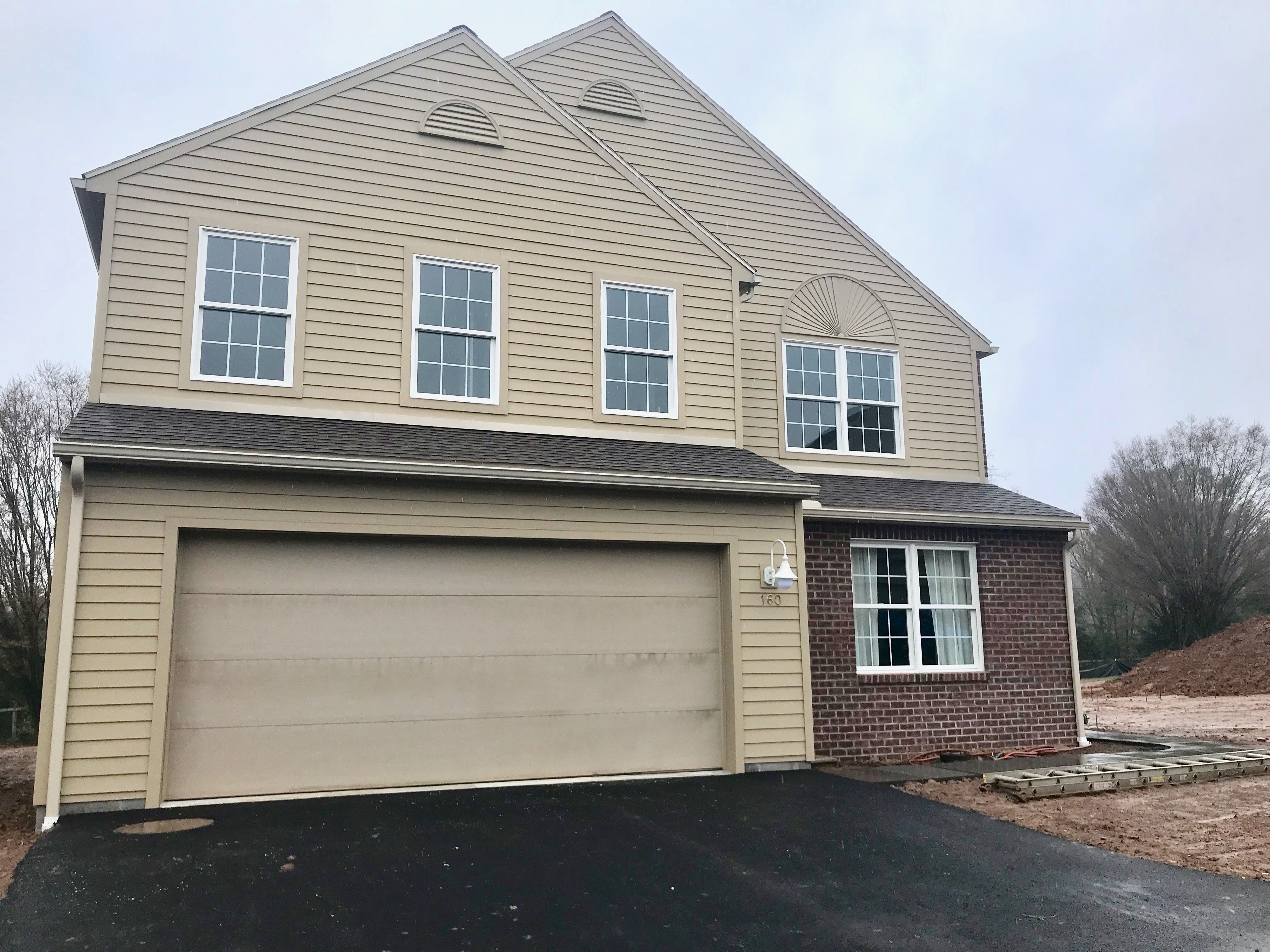 Light, space and volume characterize the Bedford's gracious foyer, living and dining rooms.  A cathedral ceiling and fireplace flanked by tall ornate windows provide dramatic focal points.  The large gourmet kitchen beyond the dining room features custom cabinets with a pantry closet.  The Bedford, which provides 2,602 square feet of living space on two levels, has a first-floor master bedroom suite.  Its luxurious master bathroom contains a soaking tub, separate shower, double vanity, walk-in wardrobe and linen closet.  A den/bedroom, laundry room, second bathroom and two-car garage complete the first floor.  The second-floor gallery leads to two additional bedrooms, a full Jack & Jill bath, walk-in closets and storage area.  The Bedford is ideal for homeowners with large visiting families.
The Chesterfield's elegant two-story design contains 2,200 square feet of living space.  An expansive living and dining room is highlighted by a cathedral ceiling, stunning fireplace and ornate windows.  Beyond the dining room, a large gourmet kitchen includes a pantry closet.  The opulent master bedroom suite includes a bathroom with platform tub, separate shower, double vanity, walk-in wardrobe and linen closet.  Completing the first floor are a spacious foyer, powder room, laundry room and two-car garage.  The second floor gallery leads to two bedrooms which share a full bathroom.  Generous walk-in, linen and storage closets are featured.  The Chesterfield accommodates visiting families with ease.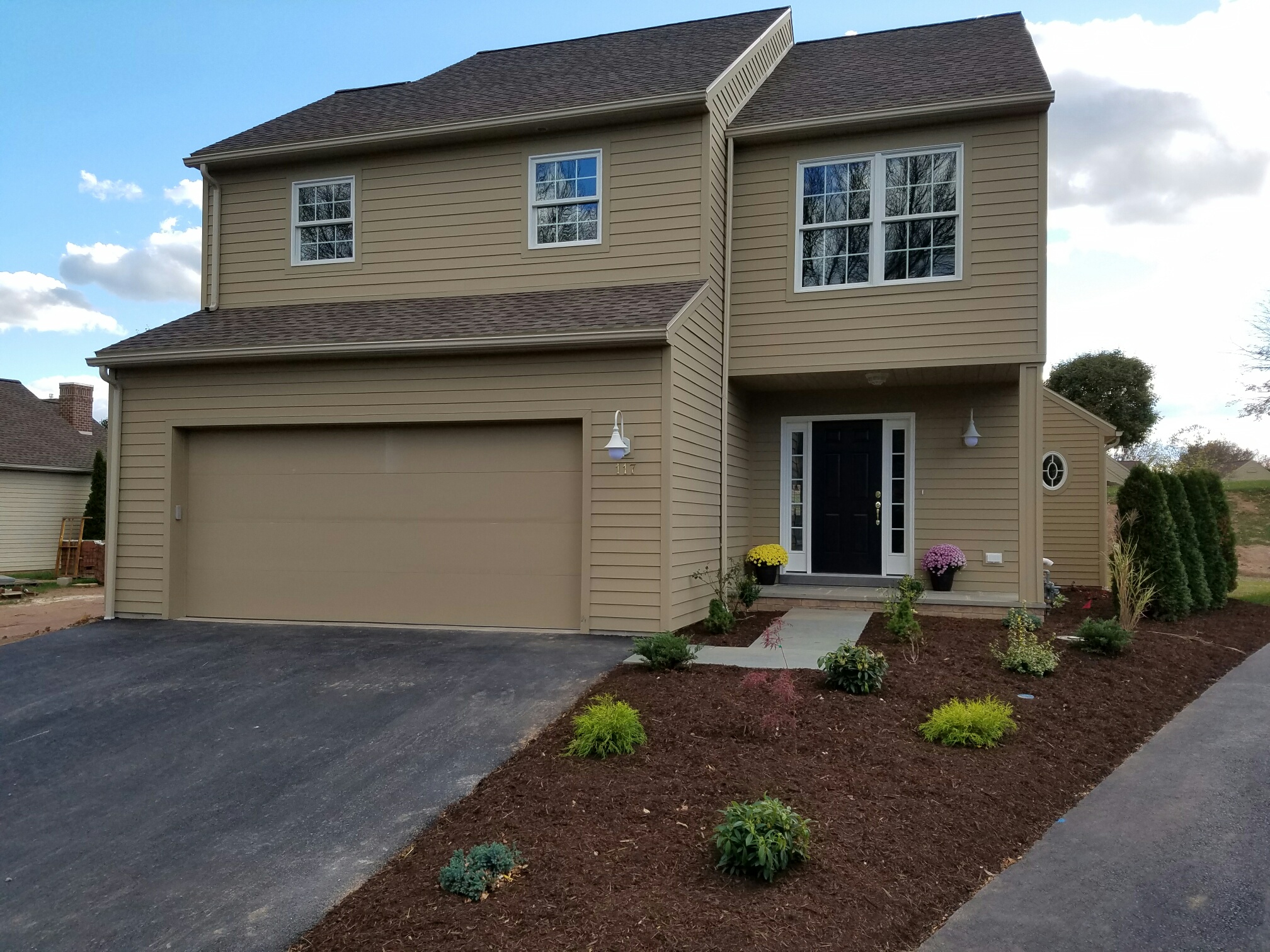 Build Your Dream Home
Contact Lan Avon Development today and discover the best homes in Lewisburg, PA
Lan Avon has a Homeowners Association which makes life easy for residents in this private community and includes the following services for a monthly fee of $160 for a lot with a home or $80/month for an undeveloped lot.
*snow removal
*lawn care
*weekly curbside garbage pick up
*monthly curbside recycling pick up
*landscaping maintenance to the front of the home
*driveway sealing 
There are 22 lots remaining to be developed at this time.  All lots are immediately ready for construction following permitting. (All infrastructure/utilities contained under the surface of each lot. This includes natural gas, water, sewer, electric, phone, and cable/internet.) 
Note – Sewer hook-up fee is approximately $1,300.  This is very low compared to newer developments which typically cost between $3,000 -$6,000 for hook-up.
All lots have access to shared common area that offers a substantial degree of privacy and green space.  Available lots are listed at $40,000.